The Rekor Command Persistence Score is designed to help operators easily prioritize and validate incidents.
The Persistence Score provides a simplified prioritization process that helps you understand the likelihood of whether an incident is still active and makes it easier to decide what to tackle first.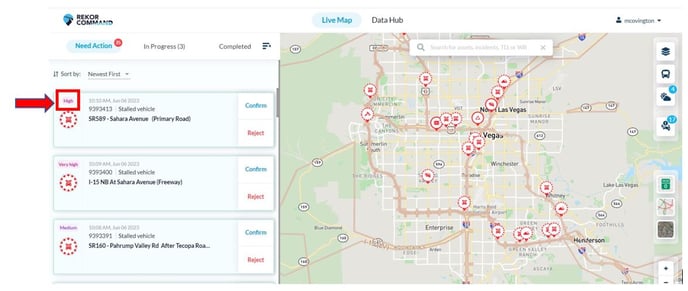 Incidents are represented as event cards, listed on the left of the screen. Each card will have a Persistence Score, displayed on the upper left, which shows how likely it is for the incident to still be active.
The first time an Event Card is selected, the Insight Panel will be displayed with more details on the Persistence Score.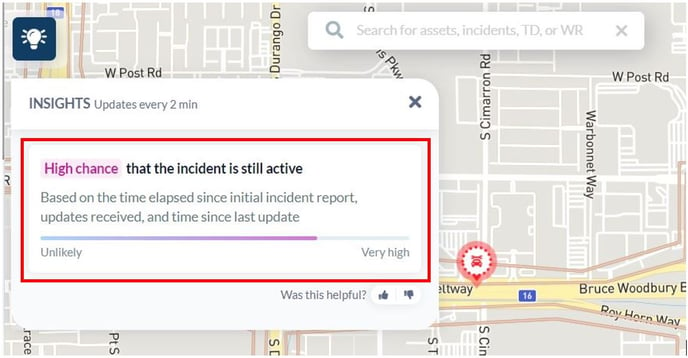 The Persistence Score gives operators insight into the likelihood that the incident is still active on the roadway. This likelihood score is indicated using a scale of Unlikely to Very High. This information remains visible on an individual incident until it is confirmed. While it is still visible, the Persistence Score updates consistently and is based on the incident type, incident reported time, number of updates received, and the historical information per state.
The Persistence Score helps an operator prioritize their time and energy to focus on the incidents that they have the highest likelihood of still needing management.