Incident Management (Tablet)
What is the difference between 'Need Action,' 'In Progress," and 'Completed'?
The incident section contains reports of all incidents in three different tabs:
Need Action
In Progress
Completed
The tabs; Need Action and In Progress display the total numbers beside the tab.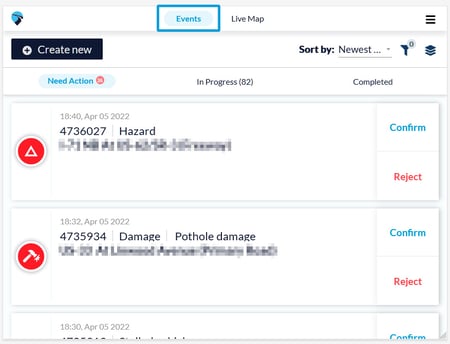 Incidents that Need Action
Incidents that are awaiting confirmation appear in the Need Action tab of the Incident Section.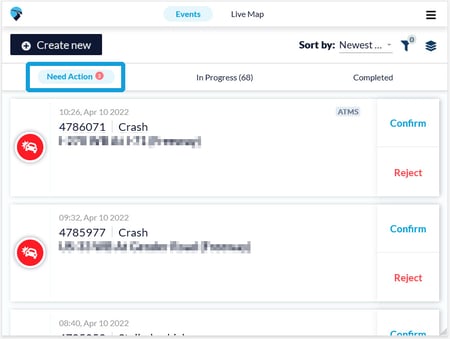 Incidents that are In Progress
Incidents that have been confirmed but not yet completed, appear in the In Progress tab.