What is the Data Hub in Rekor Command™?
The data hub contains an archive of events that have occurred within the system.
The Data Hub contains analytics related to incidents, congestion, and driver shifts. Data from this section can be downloaded in .CSV or PDF format.
To navigate to the data hub, click on the "Data Hub" button on the top bar.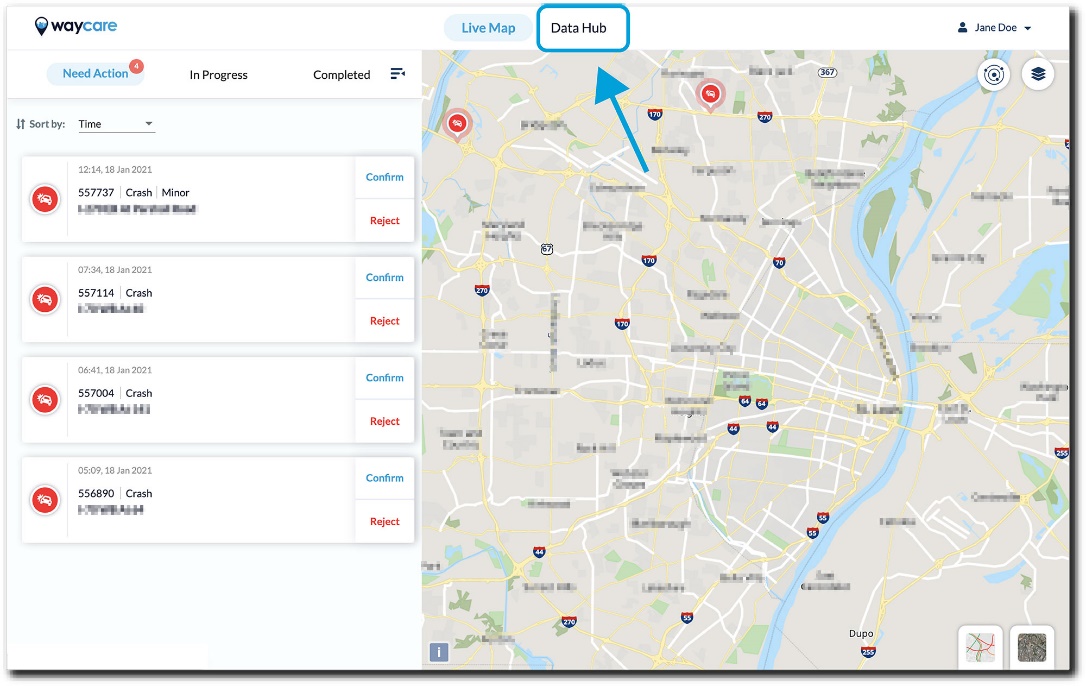 Once inside the Data Hub, you will see that Incidents and Driver Shifts are archived here. On the far left-hand side, you will find two options: Incidents and Driver Shifts.
Incidents - This section populates details and information related to all incidents recorded in the platform.
Driver Shifts

- This section populates all shifts in the Rekor Command™ records performed by users within the same account.