What do I do if I forget my password?
Instructions on the Forgot Password function
If you forget your password for Rekor Discover, click the Forgot Password? link just below the Login button on the Sign In page.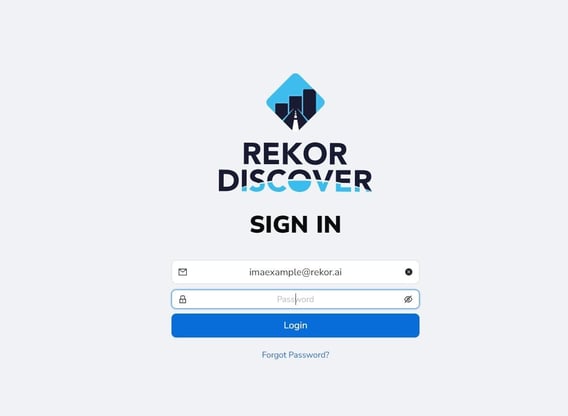 Once the link is selected, the Recover Password screen will be displayed.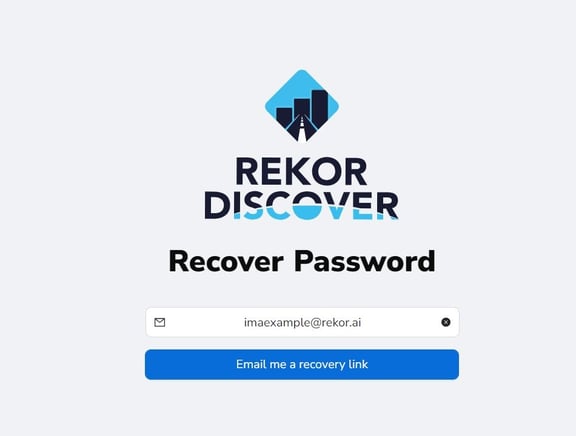 You may then click the "Email me a recovery link" button.
A recovery link will be emailed to the address that was used to create the account.