Incident Management (Desktop)
How can I use the Insights Panel?
The Insight Panel is designed to help the user prioritize and validate incidents with ease.
The Insights Panel is a new panel in Rekor Command that serves up a range of real-time insights, like the Persistence Score. These insights help operators understand the roadway more fully to help them better prioritize their roadway management approach, ensuring maximum effectiveness. As future functionality is built, additional insights will be served up in this panel.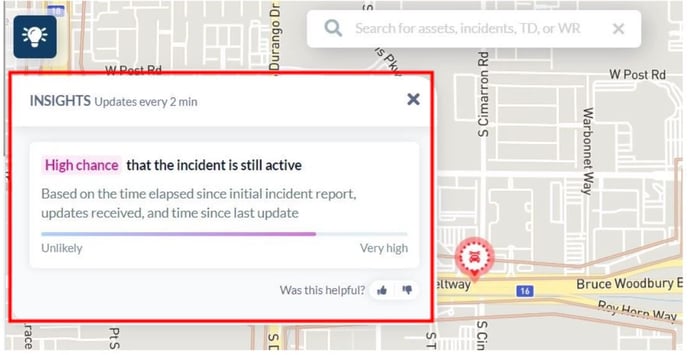 Here are a few more details on the Insight Panel:
The Insight Panel refreshes every 2 minutes.
If the Insight Panel is closed, the panel will be iconized as the lightbulb.


The user can also provide feedback and choose whether the insight was helpful or not helpful.