Incident Management (Desktop)
How do I manage incidents that are "In Progress"?
Incidents that are "In Progress" can be viewed for deeper analysis or marked completed.
Clicking on an incident in progress will bring you to the specific location on the map.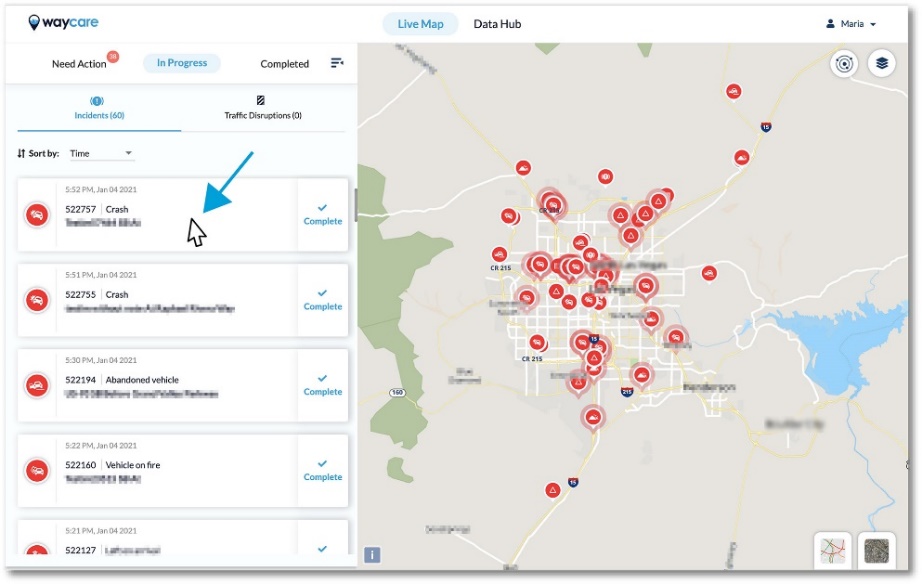 Additionally, the incident report will appear in the sidebar.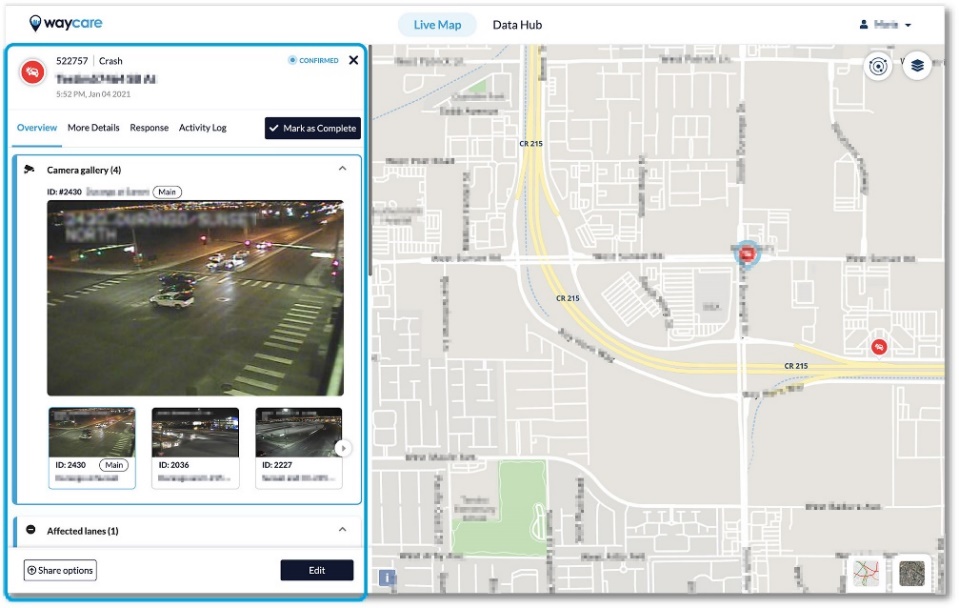 From this view you have two options:
Return to the default view and full incident list by clicking on the "X" in the top right corner of the incident report.
Mark an incident complete


Click on the "Complete" label on the right-hand side of the incident within the sidebar.
Click on the "Mark as Complete" button within the incident report.

Incidents that have been completed or rejected will appear in the "Completed" tab of the Incident Sidebar.