This article provides instructions on how to create a Response Plan template.
To create a Response Plan template, an admin level user will:
Select Settings from the drop-down menu at their user name in the upper right corner.
Scroll to the Response Plan module and click Add.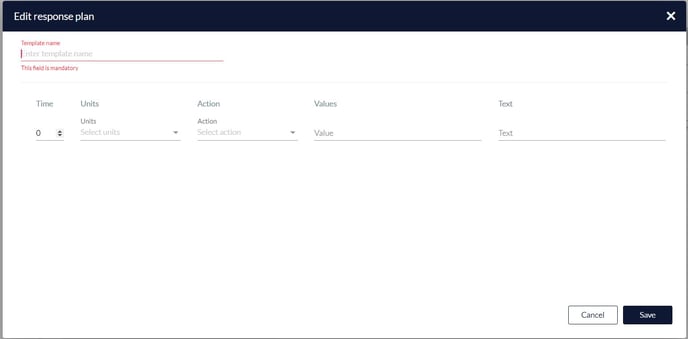 Enter the Template Name.
Select the Time (amount).
Select the units for the time from the drop-down menu. Options are:
Days before start
Hours before start
Hours after start
Hours before end
Hours after end
Select the Action from the drop-down menu. Options are:
Change DMS
Change traffic signal
Open parking lots
Open road closure
Other
Road closure
Send email
Share to public
Enter the value. For example, the intersection of the street where the incident occurred.
Enter any text to be displayed, if desired. Click Save.
Each response plan may have multiple actions. Once an action is created, a new action may be added above or below the existing action, and the current action can be deleted.
An example of a response plan with multiple actions is displayed below: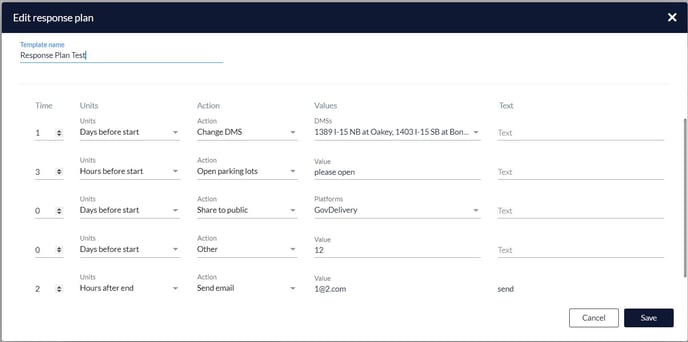 Once created, each response plan may be cloned, edited, or deleted.